In My Mailbox is a meme hosted by
The Story Siren
! With this post, we share the books we've received this past week for review, borrowed from friends or the library, received as a gift and/or bought.
Bought:
Nina -
The Wish House
by
Celia Reese
published at 2005
Yiota -
Bad Moon Rising
by
Sheryl Kenyon
published at 2010
Yiota -
Personal Demons
by
Lisa Descrochers
published at 2010
To Be Reviewed:
Yiota -
Succubus On Top
by
Richelle Mead
published at 2008
Nina -
Heart's Delight
by
Per Nilsson
published at 2005
Other Goodies:
2
Bookmarks
from
BookDespository.com
designed by
Donna Jensen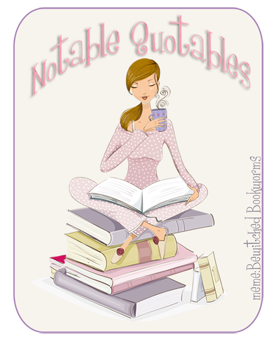 Notable Quotables
is a new Saturday meme(fresh from the oven!) hosted by
Bewitched Bookworms
.Each time we share a quote we loved and explain why we picked it. Be part of it here:
Notable Quotables
"The Battle cry sort of gave you away. Try not to yell next time." -Dimitri, Vampire Academy

picked by Yiota




That's one of the my fav phrases ever. In all the books,movies and series when someone attacks from behind for someone reason they put him scream and not only that but they succeed as well. That's not really possible guys, when you attack do NOT scream! You will lose your advantage! Hahaha..Dimitri really knows how to train, isn't he?
What's yours? ^^